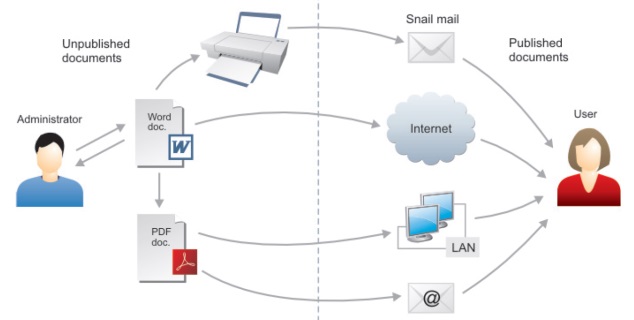 Secure document management with many distribution methods.
Docontrol® LAN securely manages and controls documentation of e.g. ISM, ISPS, and ISO9001 regulated systems.
Docontrol® LAN collects and distributes information for administration, crew, CSO, DP, authorities and classification societies, etc. Solutions are available for any size of Company.
Docontrol® LAN is very easy to use and the most important reasons for choosing Docontrol® LAN are:
Great savings on administration – within the first year.
Getting an overview and far greater job satisfaction, fewer mistakes, less stress.
Release of staff resources for more demanding tasks.
Quick and easy installation – without the need of expensive external consultants.
We will be happy to arrange for a remote demonstration over the Internet or even a personal meeting in your office or ours.
We are always at your disposal, in case you have particular requests or need more information. Please contact us for a quotation fitted to your needs.
Call +45 45 87 53 42 or contact us at This email address is being protected from spambots. You need JavaScript enabled to view it. to move on – the easy way...